YOLOtek is Your Resource to Make Great Videos of Your Adventures!
YOLOtek makes the best GoPro mounts and the ONLY powered GoPro boat mount designed for almost every boat called PowerStick. PowerStick is great for your GoPro fishing adventures and all other adventures on the water and land too. (YOLOtek gear are fully patented.) We have a full product line of gear and accessories that will help catch great video on the water and land.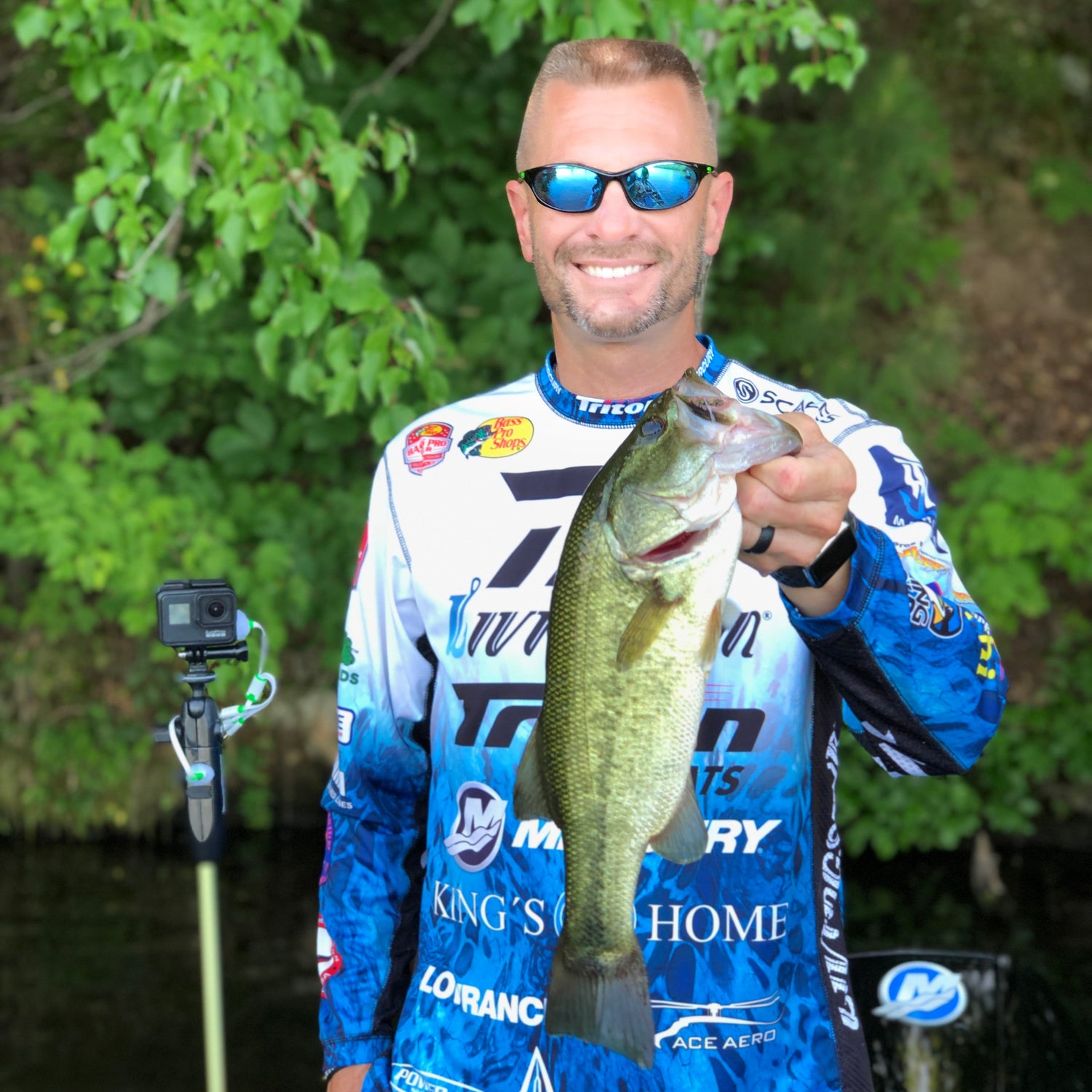 #AlwaysBeRecording
YOLOtek tagline is #AlwaysBeRecording and this is because our products provide constant power to keep your action camera, cell phone and other electronics powered all day long. This allows you to #AlwaysBeRecording!
Shop Now!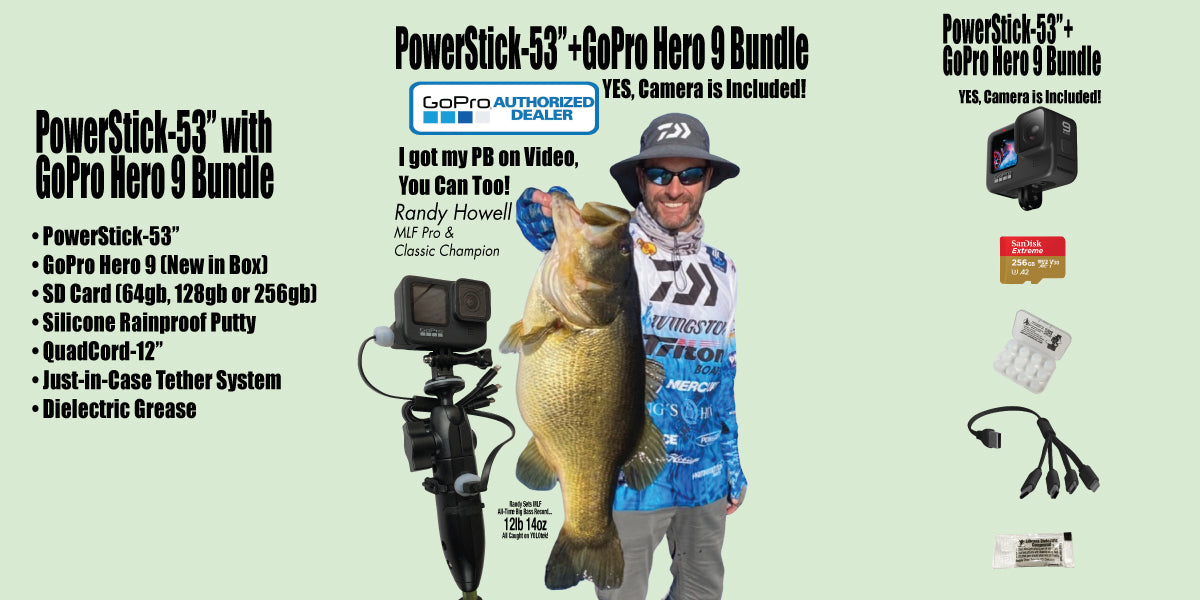 YOLOtek PowerStick
PowerStick plugs right into your navigation light port on the front or back of your boat. The stick pulls 12 volts from your cranking battery and converts the 12 volts into 5 volt USB. This is EXACTLY like when you plug your phone into a USB truck or car charger into the 12 volt accessory / cigarette plug to convert 12v to 5v USB to power your electronics. Once your GoPro or other action camera is recording it is only pulling about 0.7amps, so you never have to worry about this killing your cranking battery.
Shop Now!
Once you mount the PowerStick into your navigation light port on the front or back of the boat, you mount the GoPro Hero 10, 9, 8, 7, 6, 5 4 3 or any GoPro, Tactacam, VIRB, DJI. Basically ANY action camera ever made on top of the ball and joint mount using a GoPro mount and screw or use the 1/4"-20 tripod thread. Next you plug in the USB cord into the PowerStick and into the action cam. We also have the best phone mount on the market to mount and power any cell phone for YouTube Live, Instagram Live, Facebook Live, etc. Everyone talks about how GoPro batteries die quickly and only last about an hour, but cell phone batteries do not last long while on the water looking for signal. Don't worry about your cell phone battery dying, get YOLOtek and power your cell phone all day long with constant power.
Looking for gifts for bass fishermen or walleye, crappie, northern pike or any other species? Look no further, as YOLOtek has the gear you need to record all your adventures. Just imagine catching great video of your son or daughters first fish ever or their personal best. You don't want to catch your PB, unless you are recording the moment; so get YOLOtek and an action camera and let's start recording all your adventures. #AlwaysBeRecording