Regular price
$ 80.00
Sale price
$ 59.99
Unit price
per
Sale
Sold out
PowerLight Gen2 [SOLO or Light Only]  Perfect LED Light Addition to PowerStick... the Gen2 now includes an internal battery, so you can keep using it anywhere you go. This is a product you will "NEVER UNDERSTAND HOW YOU LIVED WITHOUT IT!" PowerLight-SOLO fits right on top of PowerStick-53" & Lights-UP the Deck of your boat & Truck too! Perfect for early morning tying on lures, leaders, organizing tackle and making sure everything is off your deck before you hit the water. (We recommend you stow PowerLight before motoring, as it is extra weight. If you do motor, make sure to fully compress PowerStick.) Comes with a camera mount on top, so you can get video at night or early in the morning before a tournament. 3 Settings: High, Low & Strobe... in case of an emergency out on the water. Brilliant white light with so many lumens you won't know what to do. ORDER NOW and LIGHT IT UP! 
INCLUDES:
• PowerLight (With 20 LEDs, High 700 lumen, Low 350lm & Strobe)
• Silicone Rainproof Putty (moldable/reusable)
• USB-Micro Power Cord
• 1-Slide-in Diffuser
• 2-Silde-in Light Filters
• Want to have a green, blue, red or other light filter. Get this Gel Light sheets or find the exact color you want and trim to fit.
LED Light is very efficient and won't drain your battery. Running PowerLight on battery for 9 hours will take it from 12.8v to 12.5v. In 40% of our testing, a battery can drop that much with nothing attached.
CAUTION: Motoring with the light installed, especially in choppy or rough water due to the added weight. PS53Gen1 should never motor with PowerLight.
View full details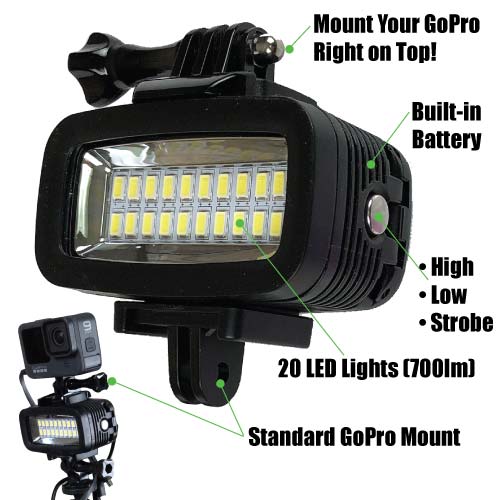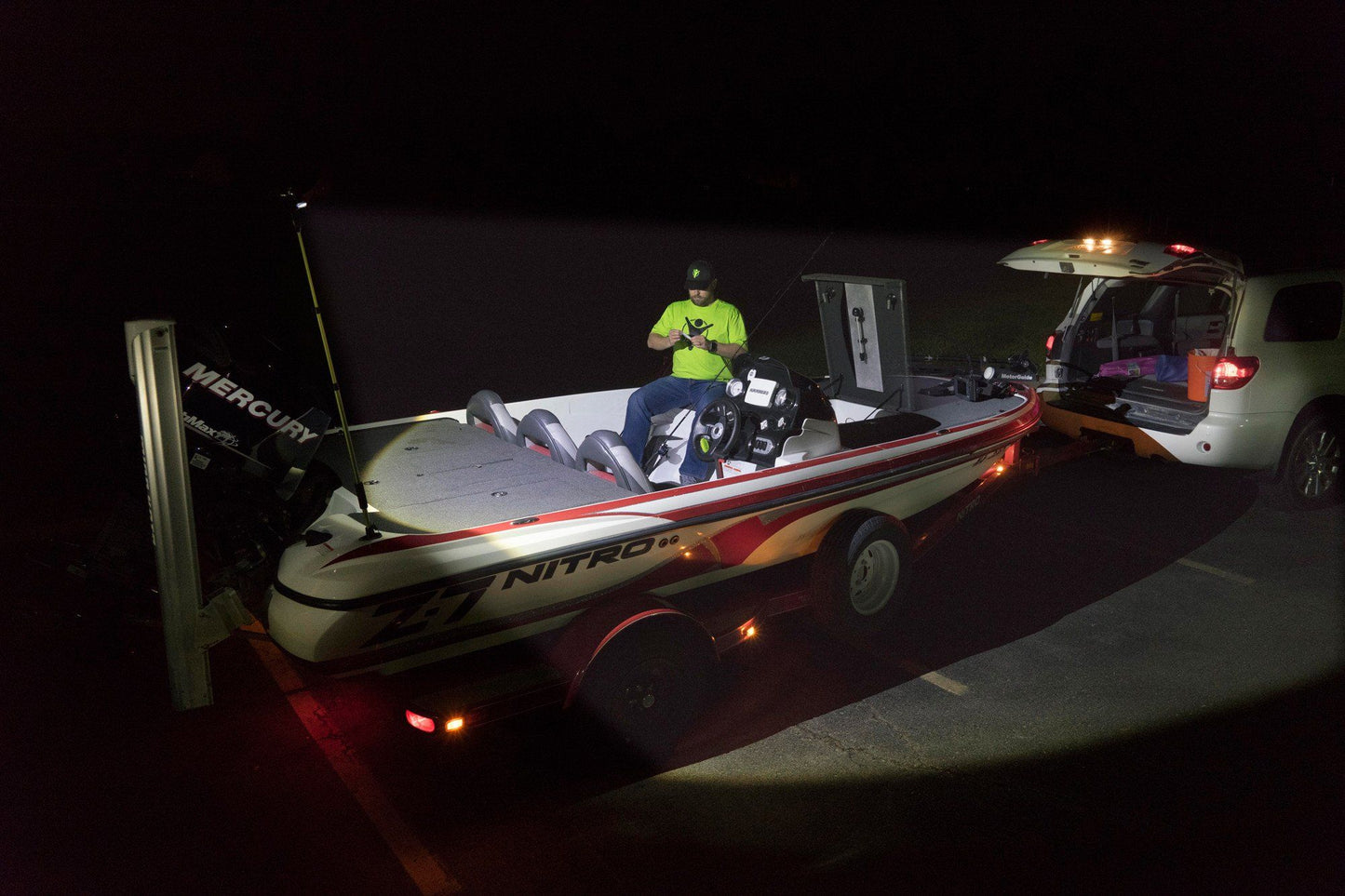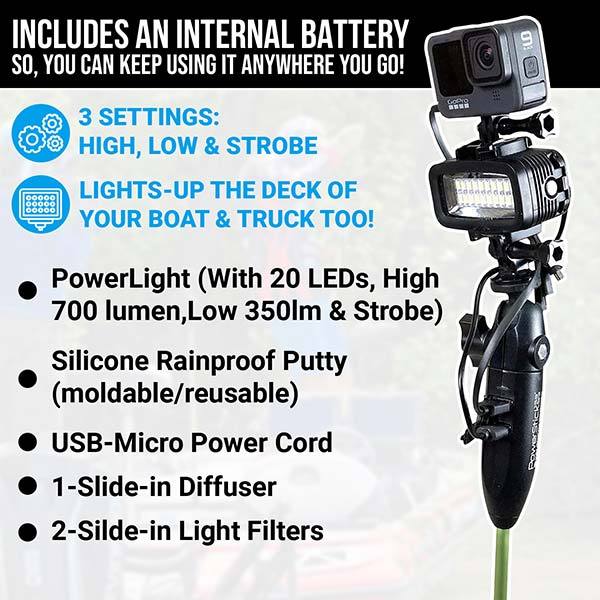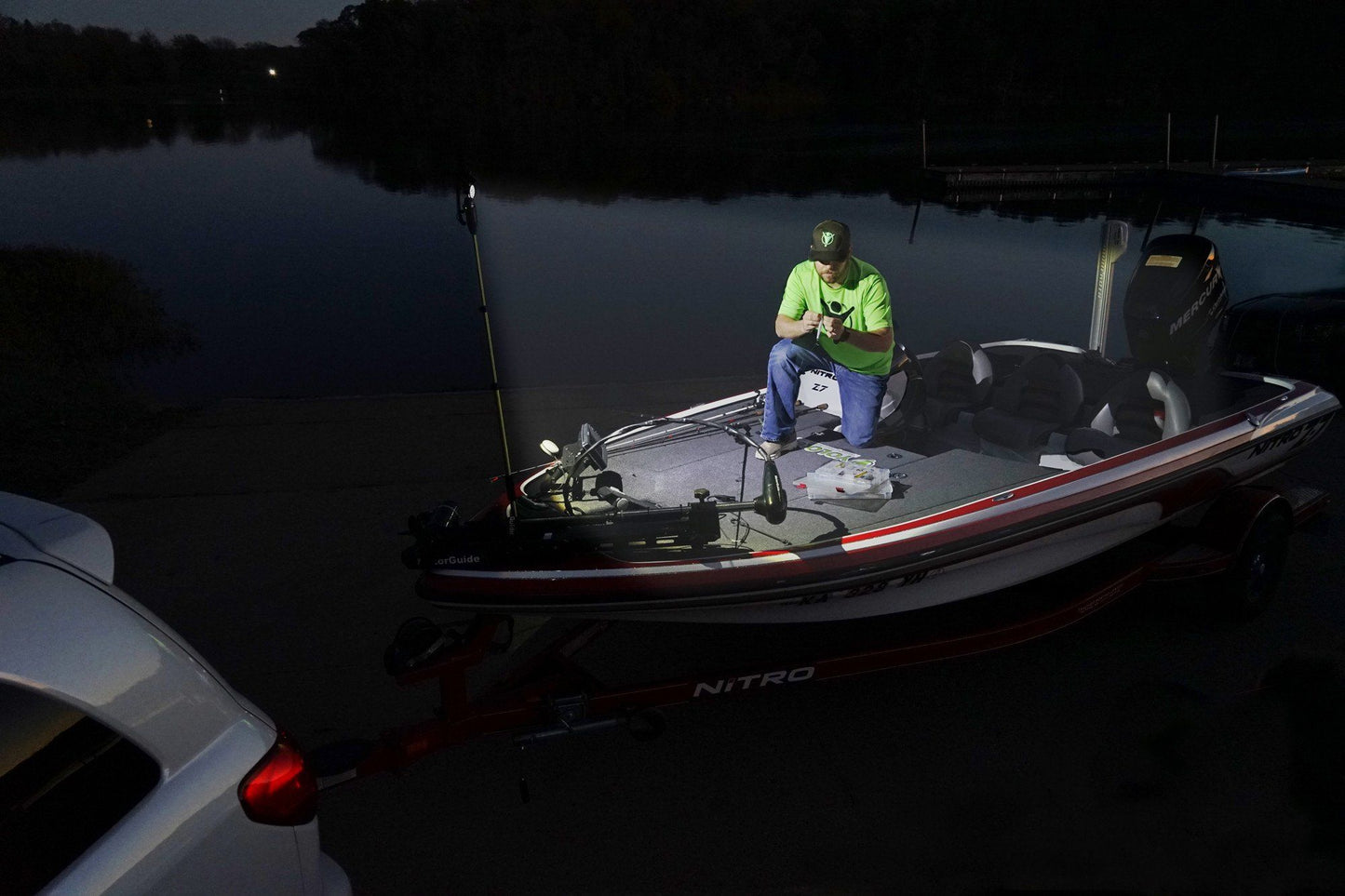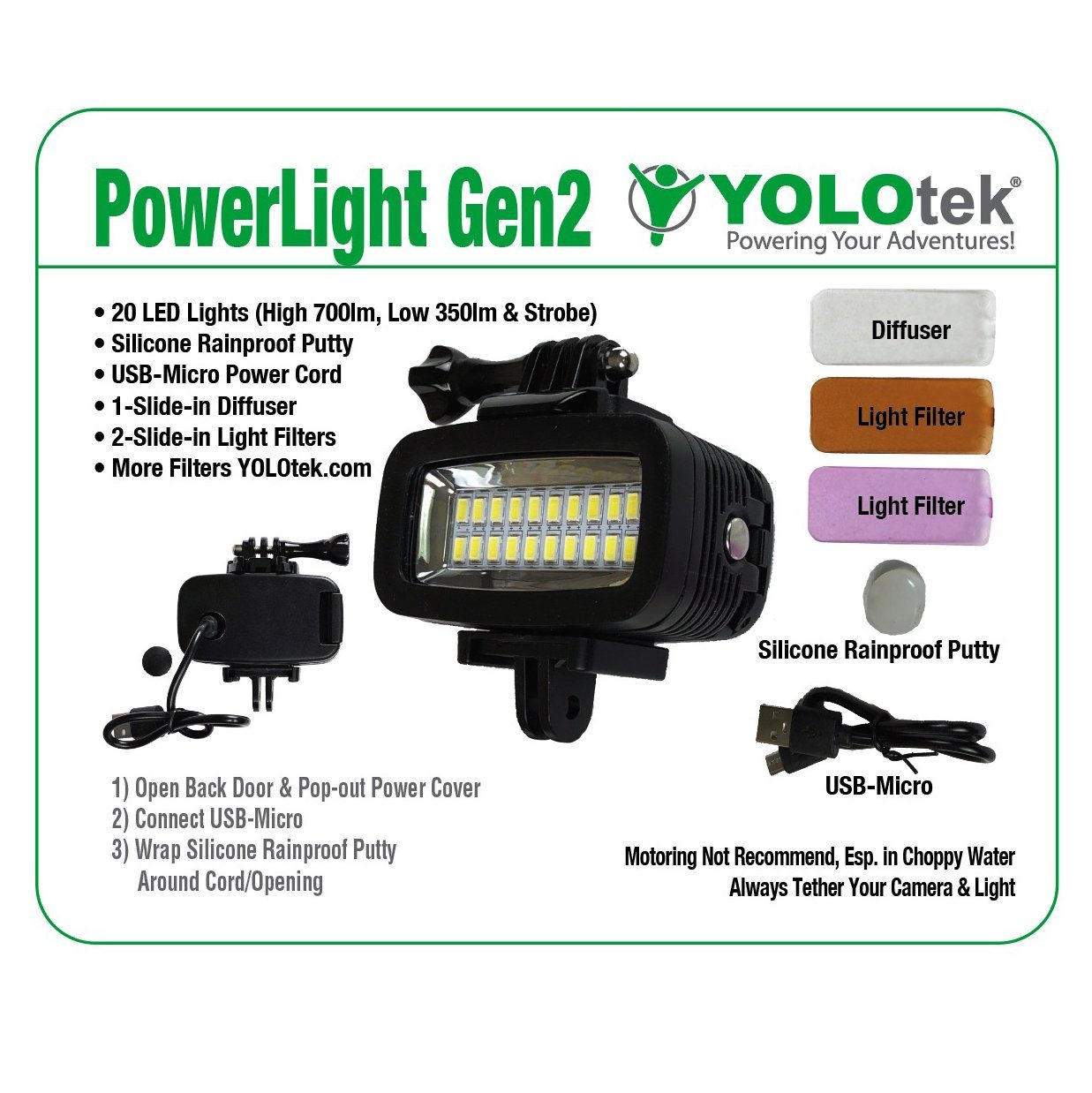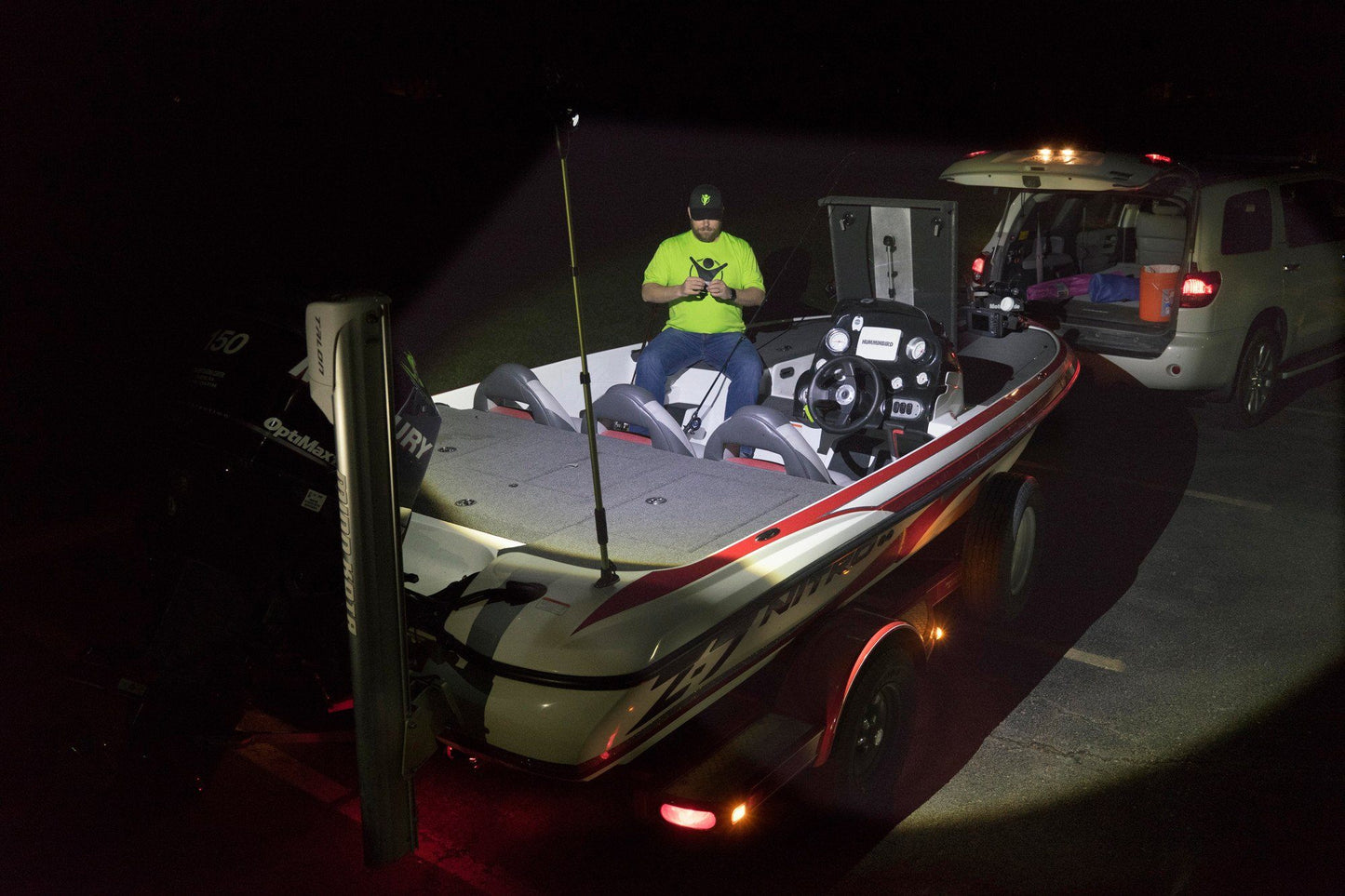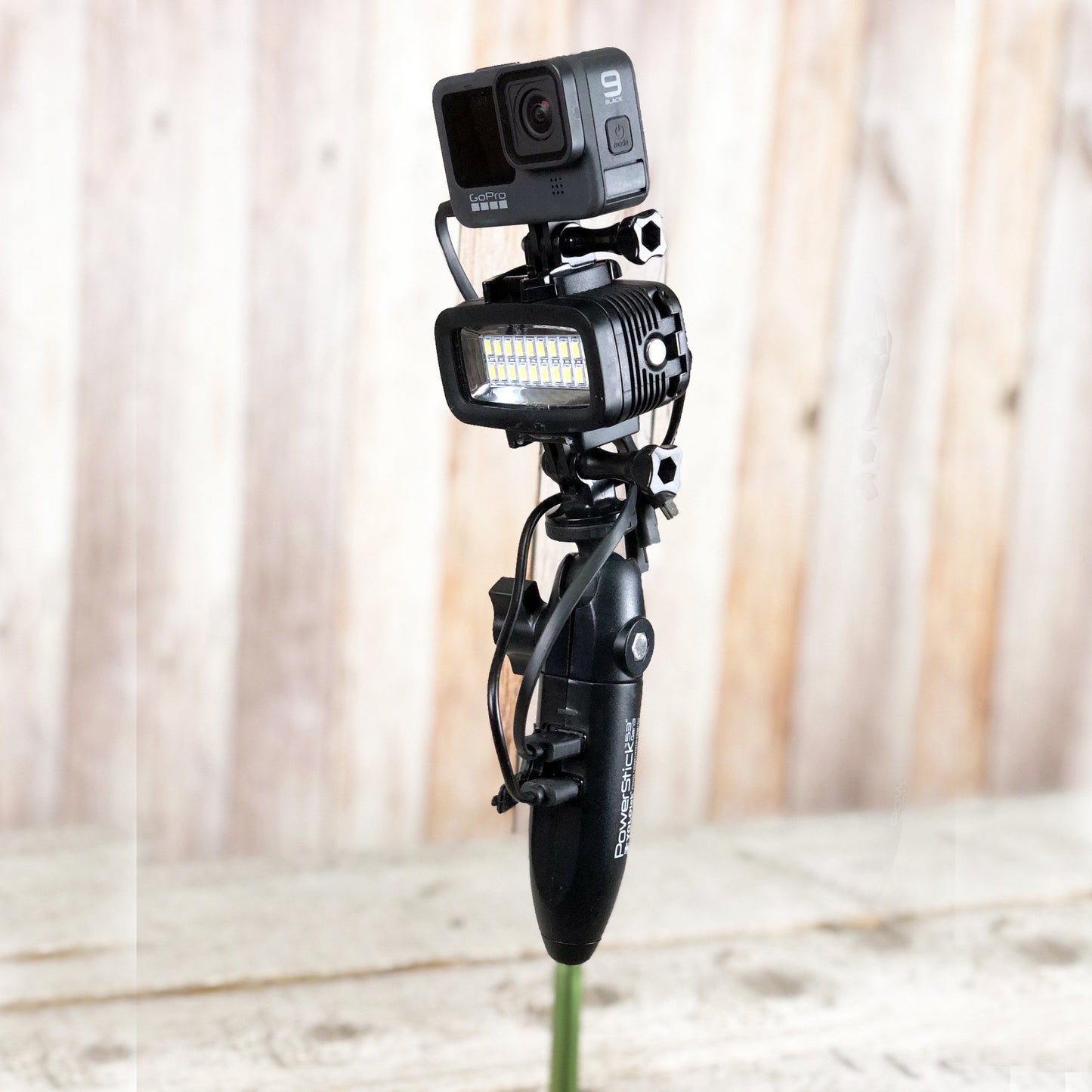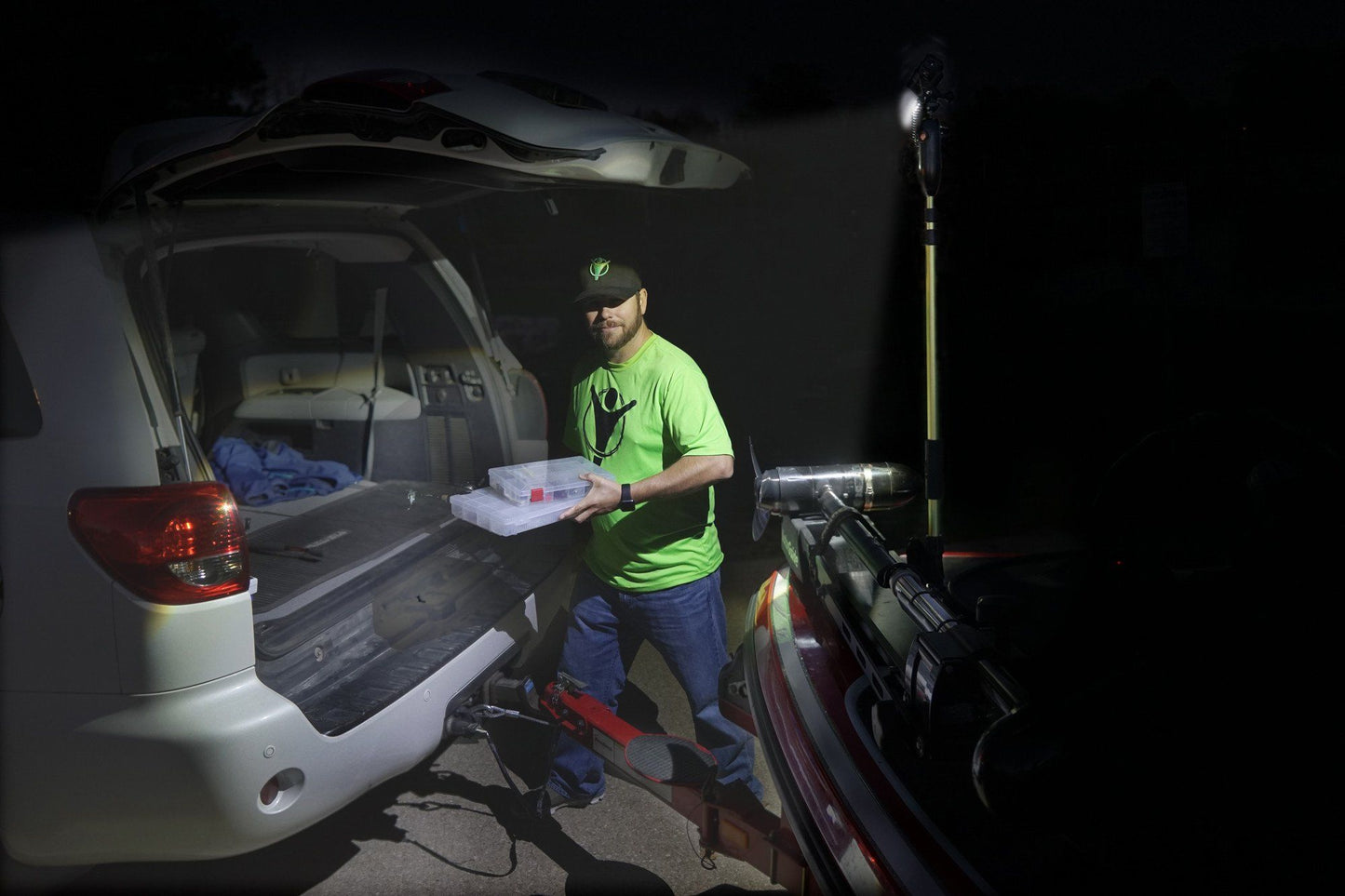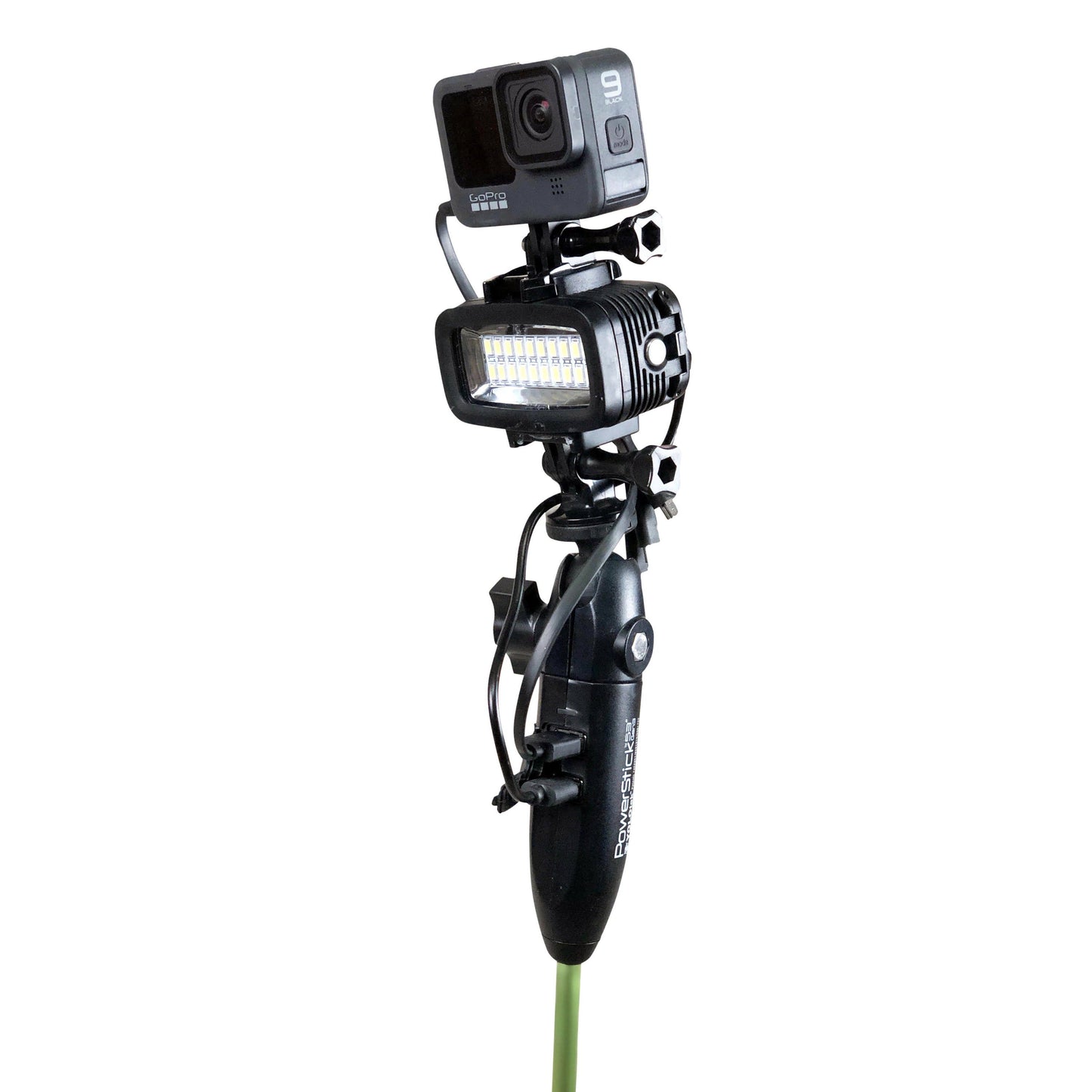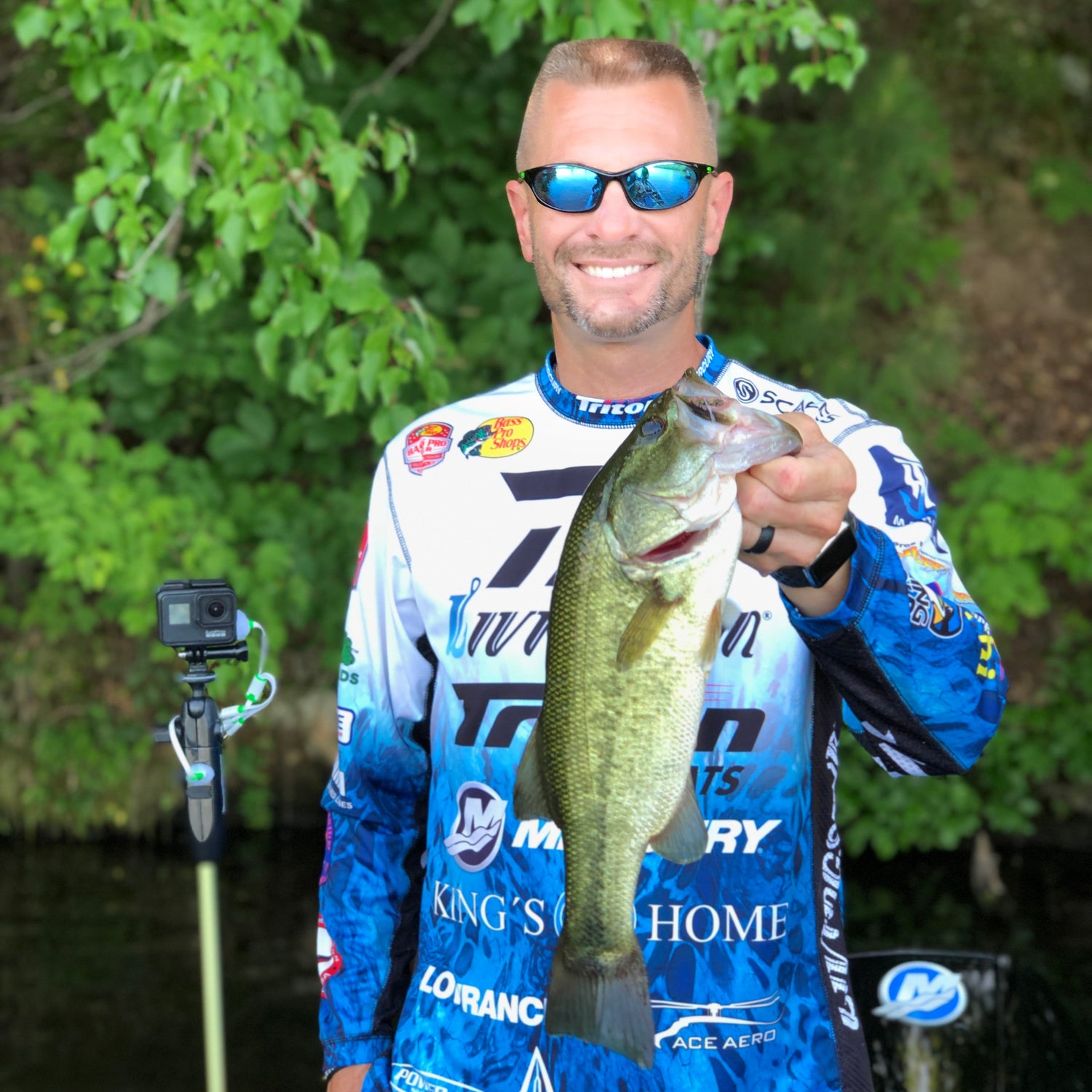 #AlwaysBeRecording
YOLOtek tagline is #AlwaysBeRecording and this is because our products provide constant power to keep your action camera, cell phone and other electronics powered all day long. This allows you to #AlwaysBeRecording!